Our Team
Bob Ross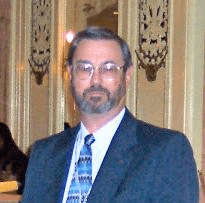 Bob Ross entered the business broker industry in the mid-1980's working for a merger and acquisition group which purchased his consumer electronics wholesale distributorship. After one year of handling and reorganizing three major acquisitions, he realized he was working on the wrong side of the transaction.

He then went to work as the general manager of a six person mid-market business brokerage firm where he spent two years, before deciding to go on his own. He formed Bob Ross & Associates and aligned himself with four other brokers under the umbrella of Alliance of Independent Brokers. This group became a dominate force in the Dallas/Fort Worth area.
In association with one of his associates in Alliance, Business Brokers Network was established in 1992. The goal was to grow the network of brokers to one hundred offices by 2000. An additional company, Ross, Wendler, & Steen was formed to handle business valuation, with Bob as President. He gave final approval to over 6,000 valuation reports, with this firm. In late 1998, Bob sold his interest, in both companies, and returned to active business brokerage. BBN had over 450 affiliated offices when he sold his interest in the company. He has trained over 500 business brokers, and assisted in over 10,000 transactions. He spends a great deal of his time assisting other brokers in structuring transactions and helping with problem closings. He has served as an expert witness on business value before courts in Texas, Tennessee, Iowa, Missouri, and California.
There were many things Bob learned and wanted to try while assisting the affiliates of Business Brokers Network. He continued to work as a broker until 2002 when he retired as an active business broker.
Brokers Network Group was formed in 2003 allowing brokers who had left BBN and other top brokers the opportunity to be part of a network, without having to pay franchise fees, and it gave him the opportunity to help these brokers when they needed advice or assistance. Teaching business brokerage is something he has always enjoyed. He assists members of the Brokers Network Group when they have questions or problems while working on business listings.
He was a member of the IBBA where he earned the Certified Business Intermediary (CBI) designation in 1989. He holds the Board Certified Brokers (BCB) designation from TABB which he earned in 1989. He has also written and taught educational classes for that organization. Bob has served as Vice-President of the Dallas-Ft. Worth chapter of the Texas Association of Business Brokers.
Bob earned a BBA degree from Texas A & M – Commerce. He also earned the Board Certified Broker designation from the Texas Association of Business Brokers. He was the thirty-second broker to earn the Certified Business Intermediary designation from the International Business Brokers Association, in 1989. He has been very active in the Institute of Certified Business Counselors. He is past-president and served on their board of directors, for six years. He then earned the Certified Business Counselor designation, in 1994. In 2004, he became one of the first seven to receive the Master Certified Business Counselor designation. Bob currently serves, on the Board of Advisors for Murphy Business Brokers which has in excess of one hundred offices, and as the 2015 President of the Dallas/Fort Worth chapter of the Texas Association of Business Brokers.
Roger Middleton
Roger Middleton graduated from Texas A&M University with a B.S. degree in Economics and built a twenty-four-year career at Electronic Data Systems and Hewlett-Packard as a supply chain/procurement professional and business operations manager. After leaving the corporate world, he started, operated, and grew a service business focusing on residential and commercial garage doors.

S. L. Fuller
Mr. Fuller holds a BS and MS plus 16 hours toward a Phd. in Educational Administration. After three years as a teacher, principal and coach, he left the teaching field for a career in sales in the educational publishing field. His thirty-seven year career saw him progress from a field sales representative to district, regional and national sales manager. He spent six years as National Sales Manager at Prentiss-Hall Publishing Company and finished his career in publishing as Vice-President and National Sales Coordinator with Silver-Burdett and Ginn – a subsidiary of Simon & Schuster. After retiring from the publishing industry he joined Bob Ross in the Fuller-Ross Group.
He has traveled the country for over twenty years speaking, training, and motivating sales staffs, factory representatives, educational consultants, and business owners. During his years in the publishing industry he assisted in several mergers and acquisition which sparked his interest in business brokerage.
Gayle L. Ross
After completing her Bachelor's Degree in Communication from the University of Texas at Arlington Gayle joined Southwest Airlines. In 1999 she joined the staff of Fuller-Ross Group. She primarily works with businesses that will sell for under one million dollars. She has successfully completed numerous transactions in the $200,000 to $1,000,000 selling price range since joining Fuller-Ross Group.
Robert A. Ross
While completing his college education at the University of North Texas and the University of Texas at Dallas, he worked in retail management with Spencer Gifts. He entered the business brokerage industry in 1993. In 1998 he joined his father, Bob Ross. He has been designing and maintaining web sites since 1996. He has been the sole proprietor of Communicator Communities since 2007.